When you think of revamping your house and its interiors, you decorate the space the way you want. You often make the best efforts to make your space a reflection of yourself. In case you are planning to furnish your newly acquired space or redecorate your old place, designer ceiling fans could be a nice addition. Besides fulfilling the primary purpose of air distribution, they can serve as a decorative element as well.
Designer ceiling fans can bring a wind of refreshing change to your home. The premium designer ceiling fans range has undergone a 360-degree makeover from a range of exclusive hand-crafted designs to under-light fans. With stylish and designer ceiling fans brimming over the market, it is time to seek out a change from the plain and dull ceiling fans.
Renowned brands like Luminous offer designer ceiling fans that are synonymous with technological advances. The new range of designer fans are energy-efficient and environmentally friendly. The designer ceiling fans by Luminous embody the rich heritage of exquisite monuments from different cities across the world. These fans are not just an electrical device but a décor article to bring a piece of world aesthetics to your home.
Some of the popular designer ceiling fans that can bring a fresh change in the old world-setting of your comfort zone are:
New York Brooklyn Ale Brown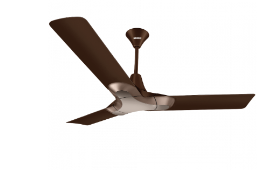 New York is a concrete puzzle that bustles with life and art in every corner. The New York Brooklyn Ale Brown is sleek in its design and form. Its monochromatic color theme has been inspired by the subtle contrast of downtown Brooklyn. With multiple colors and wood options available, bring home the New York Brooklyn Ale Brown and lose yourself in the fresh New York breeze.
Jaipur Mahal Tan Brown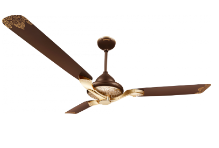 The royal land of Jaipur can entice anyone. The delicate aesthetics and the undiscovered corners of Jaipur is what make it a city worth capturing. Inspired by the city's beautiful hand-made paintings and murals comes a range of thoughtfully designed ceiling fans that will add a royal touch to your house. The historical significance of Mahals in royal history cannot be denied.
The Jaipur Mahal Tan Brown ceiling fan has been inspired by the artistic interiors of the palaces. It showcases the royal architecture of the city. With Jaipur Mahal Tan Brown, experience royalty with a modern twist.
Rio Cabana Solo Brown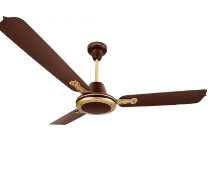 The vibrant and colorful city of Rio comes alive in these fans that symbolize its pulsating energy and happiness. The lively colors of the fan under this theme are sure to appeal to a free-spirited young crowd. With its sandy appeal, transport yourself to a beachside Cabana. With Rio Cabana in your house, you can sit and enjoy the breeze.
London Big Ben British Beige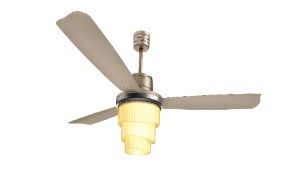 Nothing can match the class and sophistication of London. A blend of modernity with tradition, transport your home to an imperial era with a London Big Ben British Beige ceiling fan. The design of the fan has been inspired by the elegance of the clock tower. With its majestic chandelier, London Big Ben adds to the overall charm of your house. With London Big Ben British Beige, experience the aristocratic heritage of the British capital.
New York Tiffany Midnight Black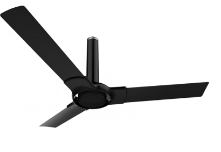 New York is a dreamer's paradise and a rare blend of modernism and flair. This New York Tiffany designer ceiling fan is the sleekest fan available in India. The fan functions with the help of a BLDC motor, which makes the fan voltage fluctuation proof, and it consumes 50% less power. The design of the fan has been inspired by the architecture of New York. Experience modern minimalism culture with the New York Tiffany designer ceiling fan.
With so many different types of designer ceiling fans available with pleasant features, these decorative fans are worth owning and admiring. Since they are from a reputable brand like Luminous, you can be confident about the quality and performance. These decorative fans can uplift the décor of your house.
So, gear up to welcome the world to your home with these fans that reflect the aura of some of the finest and charismatic cities across the globe. Bring these designer ceiling fans in your space and get ready to be swayed by their refreshing looks and powerful performance. TechRado for more!