Providing the best possible customer experience is crucial to building long-lasting customer relationships. One or two positive customer experiences is all it takes to encourage a person to build a long-term relationship with your brand. At the same time, a single negative experience can convince a customer to take their business elsewhere.
Knowing your customers and being able to break down their valuable traits are extremely important in managing the customer experience. Sales territory maps, for example, break down your customer base by location. They let you quickly visualize where your audience and customer base lives across the country. You can also see how other data — like customer preferences and ad spend effectiveness — look like when mapped.
This information can help you quickly see which areas drive your business's growth, which areas are underserved, and the geographic market segments you can more effectively target.
What a Sales Territory Map Can Tell Your Business
A sales territory map can help you, your team members, and anyone you work with quickly visualize where your customers live. A visual representation of geographic segments will also help you effectively target customers in different areas.
With the right data, it's possible to see what causes potential customers to convert. You may find that geography has a significant impact on the effectiveness of your marketing strategies. A retail clothing company may find that different regions have fixed preferences — such as warm-weather vs. cold-weather clothing. A visualization of demand and ad spend effectiveness could help them tweak advertising and serve only the most relevant offers, recommendations, and resources to their customers.
This situation may not seem like a problem businesses run into that often — but regional preferences are more common than you may imagine. For example,
Pesticide and lawn-care companies offer specialty products that target regional pests.
Bike companies often sell lighter, street-ready models to city customers and rugged off-road bikes to rural ones.
Fast-food delivery services may primarily target urban and suburban customers with greater access to a variety of restaurants.
Over time, you can add new data to your map, giving your advertising team a strong idea of how customer preferences vary from location to location. It will also help you figure out how you can use these preferences to optimize ad spend and recommendation relevancy.
You may notice that customers in a certain area fall out of contact at a certain point in the sales funnel. You can use this geographic information to enhance the regional appeal of your sales funnel — such as by improving your call-to-action — and capture those customers.
Even if there is no apparent rhyme or reason for geographic product preferences, data and mapping can reveal trends that you can take advantage of.
Improving Sales Routes With Mapping
Having a map available can also help improve data transparency across your company. Not every employee will have easy access to company marketing data or time to comb through the massive amounts of customer information you've collected. If an employee is a sales or customer support rep, however, that data will prove relevant in one way or another.
An easy-to-parse visualization — like a sales territory map — can improve company-wide understanding of your business's customer base. With a better understanding of why a customer may have a problem, your sales and support reps can provide a higher standard of service.
For example, your business may have sales reps that travel in-person to make deals with potential customers. They balance travel time against their workload. With the right territory mapping tool, you can effectively divvy up your business into reasonable sales territories — ensuring that reps have a reasonable amount of work with the least travel time possible. Knowing exactly where potential customers are can also help you optimize your employees' sales routes.
Some advanced mapping software can even account for data like weather, traffic, construction and lane closures. With this tech, you can add a layer showing traffic or other conditions to your map of customers. If your sales reps are planning their routes with offline resources — like paper maps and customer lists — they may be caught off-guard by spikes in traffic or unusual weather. With this data integration, you can help them plan the best possible routes and avoid surprises on the road.
This route optimization can save you time and money. You'll probably spend less on gas costs and maintenance for wear and tear to company vehicles.
Some sales route mapping tech will also automate this whole process with the right supporting technology. If you or your team have ever been frustrated by the time and work it takes to build out an effective sales route, this option can seriously reduce the labor of sales route planning.
Optimizing the Sales Pitch With Map Data
Many businesses that want to attract new customers turn to one of the most popular growth-boosting business strategies — applying marketing data that they've already collected. If you have an online analytics platform or collect information from surveys and email campaigns, you're probably sitting on a treasure trove of customer data that you can combine with your maps.
These insights can help out your sales reps. If you know that customers in a certain part of the country prefer a particular set of products, for example, you can pass that information along. Your sales reps can then emphasize these products, highlight the benefits they provide and spend more time discussing them during their pitch.
If your sales reps use interactive product brochures or other digital sales information tech, you can also use data to tailor-fit content to regional preferences. With these new brochures, customers will see the products that are most likely to speak to their interests.
You can also use this data to improve your overall marketing strategy. Your marketing team can employ these same data points for other approaches to advertising. For example, you may use statistics on regional preferences to tweak email blasts or modify your online recommendation engine.
Sales Mapping Can Boost Customer Experience
Geographic segments can tell you a lot about what interests your customers. Therefore, with the right data, you can use sales mapping to develop more effective marketing materials and recommendations — potentially creating more positive customer experiences.
Sales data and mapping are also excellent for businesses that want to optimize sales routes. If your company has struggled to balance sales rep workload against travel time, these maps can be a great tool to improve route planning.
Much of this process can also be automated. If you've ever struggled to collate data from a huge number of sources, mapping tech might simplify the process. You or your staff won't need to spend nearly as much time combing through calendars, customer lists, and maps to personalize marketing materials or build routes.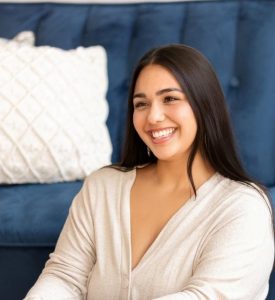 Eleanor is editor of Designerly Magazine. Eleanor was the creative director and occasional blog writer at a prominent digital marketing agency before becoming her own boss in 2018. She lives in Philadelphia with her husband and dog, Bear.