When it comes to professional-looking PowerPoint presentations many pros rely on Free PowerPoint Template (FPPT).
FPPT offers one of the Internet's largest collection of unique, high-quality, and creatively designed slideshow templates for PowerPoint. In fact, it has over 10,000 thoroughly curated slideshow templates, backgrounds, and other presentation resources neatly organized into hundreds of categories.
This portal has been around for a long time and is regularly updated to give users with the best templates most compatible with the latest versions of PowerPoint.
Best of all–the templates are free. You get access to the vast collection of professionally designed, thoroughly curated PowerPoint resources without having to subscribe, type in any personal or credit card info, or pay for hidden charges. What you see is what you get in this case–and you can get them for free!
Navigate Through Thousands of Free PowerPoint Templates
A look into the homepage will show how easy it is to search and find the template that's best for your theme or purpose.
You can search for your desired templates or slides according to the categories, which range from Abstract to Business, Rainbow to Medical, Halloween to Germany, and everything else in between. The portal has the categories alphabetically arranged, so it's easy to look for a particular theme or topic in mind. It even includes every country or holiday, so you will not run out of ideas or search results. Just click on the "Categories" tab in the upper menu in the homepage to take a look at the hundreds of category options.
You may also search for free presentation templates through the help of tags. Each template comes with relevant tags and keywords, so you can easily narrow down your search into just a few templates to help you get to your chosen template faster. This "Tags" tab comes next after "Categories" on the menu bar, so just click on it to access the tags.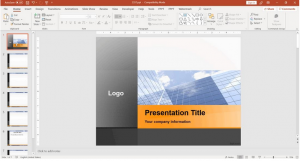 If you have a particular color scheme in mind, you may also choose a template color right on the homepage. There are a few colors to help get you started so you can filter the templates based on your color choice.
You may also simply type in a keyword on the search box to help you speed things up so you get to your desired template faster.
However you choose to navigate through the templates in FPPT, you can be sure that you will get plenty of results to choose from. This will allow you to be as unique and as creative you can be, especially since you can easily customize the templates however you want.
Easily Customize The Slides to Suit Your Needs and Preferences
PowerPoint may have built-in templates, but these can only get you so far. Everyone else may be using these same templates, and there's not a lot you can do if you're using the same things all the time. Therefore, having FPPT for all your slides and templates is a great help because you can choose any template for any topic and just use PowerPoint's formatting and design functions to make the templates truly yours.
Since these templates are made especially for PowerPoint, you don't have to download a new app or learn a new skill to make full use of your free PowerPoint presentation templates. Whether you got a stand-alone slide template or a slideshow set, you can customize it and let your creativity shine. Using pre-designed templates with attractive designs and catchy images can help to fight Death by PowerPoint.
The FPPT portal has many generic and business templates, as well as nature-inspired ones. Such versatile templates can be used for almost all kinds of presentations, whether for school, office, or personal use. Some greatly help more complex presentations because they are topic-specific, such as those for marketing plans, employee training, vacation planning, travel budget, internet security, and many more.
Aside from these slideshow sets, there are also those specialized slides that greatly help you in saving time. These specialized slides have custom graphics and presentation diagrams that can be used for specific presentations. These can still be further customized to match the slideshow where you're going to use it.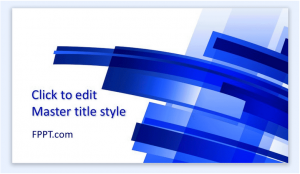 There are also PowerPoint slide background designs that let you have more freedom as they have various slide layouts and it's just up to you customize it however you want to match your already existing presentation.
Check out FPPT.com to see all the stunning free PowerPoint presentation backgrounds and slide templates.