There are a variety of websites that claim to help you download YouTube videos (and then some), but not all of them can be trusted. From hidden malware to pop-up ads by the bucketload, looking for a trusted website to help you with your downloads isn't easy. That's why we suggest using the following websites.
DOWNLOAD YOUTUBE VIDEOS VIA WEBSITES
BitDownloader is a secure video downloader that can help you download videos from YouTube, Facebook, Instagram, and Twitter. In fact, BitDownloader can get you to download links from over 800 supported websites, which you can check out here. To download YouTube videos off off BitDownloader, you have to:
Go to Youtube and copy the URL of the video you want to download.
Paste it in BitDownloader's URL box. Click on "Download".
You'll get a long list of links you can download from belonging to the following 3 categories:  "Download video without sound", "download audio-only", and "download video with sound".
Choose the download you want and right-click on the download button.
Pick the "Save/Download option".
Pick the file you want the download to be saved in.
Click on "download".
BitDownloader also gives you options to convert the video into an MP3 file.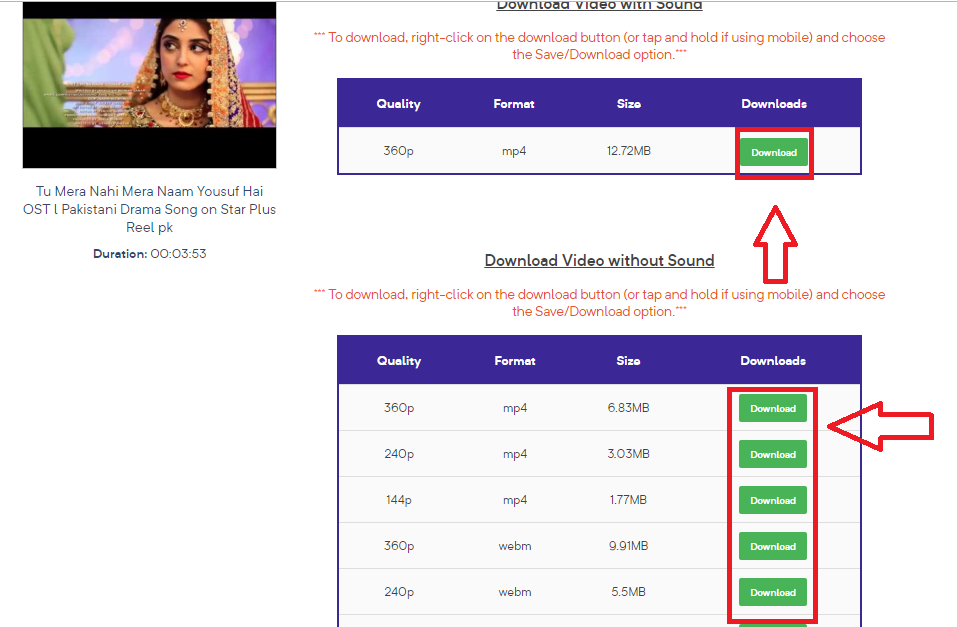 DOWNLOAD YOUTUBE VIDEOS VIA BROWSER EXTENSIONS
Another option that you can use instead of a website or software is a browser extension. I have to warn you, do not use chrome, the extensions on chrome for YouTube video downloaders are more of a pain than relief. Here is the best browser extension you can use to help you download YouTube Videos:
When you install the extension, you'll notice a little button on the top right of your browser's address bar. If you happen to land on a page with a video, the button will show you a notification, and you can click it to get the download options for your videos. You can download youtube to mp3 and youtubetomp4. Just pick the one that works best for you!
Instructions
Step 1: The first step is to install the Tampermonkey extension for your browser. TamperMonkey is needed for our extension to work properly. To install, click on the link below that corresponds to your browser:
Step 2: Once TamperMonkey is installed successfully, go to this webpage and click the Install button to add the BitDownloader extension to your browser.
Step 3: Now whenever you are watching a video on YouTube, a download button will appear as shown in the screenshot. Click on it to download the video.
Watch this Video to Know How to Download Youtube Video Without Software for Free
While Bitdownloader is a good option, you still may find yourself looking for something a little bit easier to use. Another great option is the YTOffline video downloader and Airy YouTube Downloader. It was specifically created to save Youtube videos in MP4 format for offline viewing. It has a very clean and easy to navigate interface that works across all devices. Best of all, it's completely free of charge and has no download limitations.