In the cloud, an organization shifts its workloads to a cloud-based infrastructure offered by a cloud service provider, such as an application, website, database, server (physical or virtual), or data center.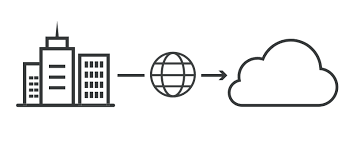 If you're moving from an on-premises environment to a hosted platform, migration can help.
Migrating to a cloud platform thereby :
Scalability is improved.
Enhances productivity
Deployment of applications and services is accelerated.
Reduces the complexity of the infrastructure.
What is AWS Cloud Migration?
Your on-premises infrastructure or any other cloud service can be moved to AWS as part of cloud migration.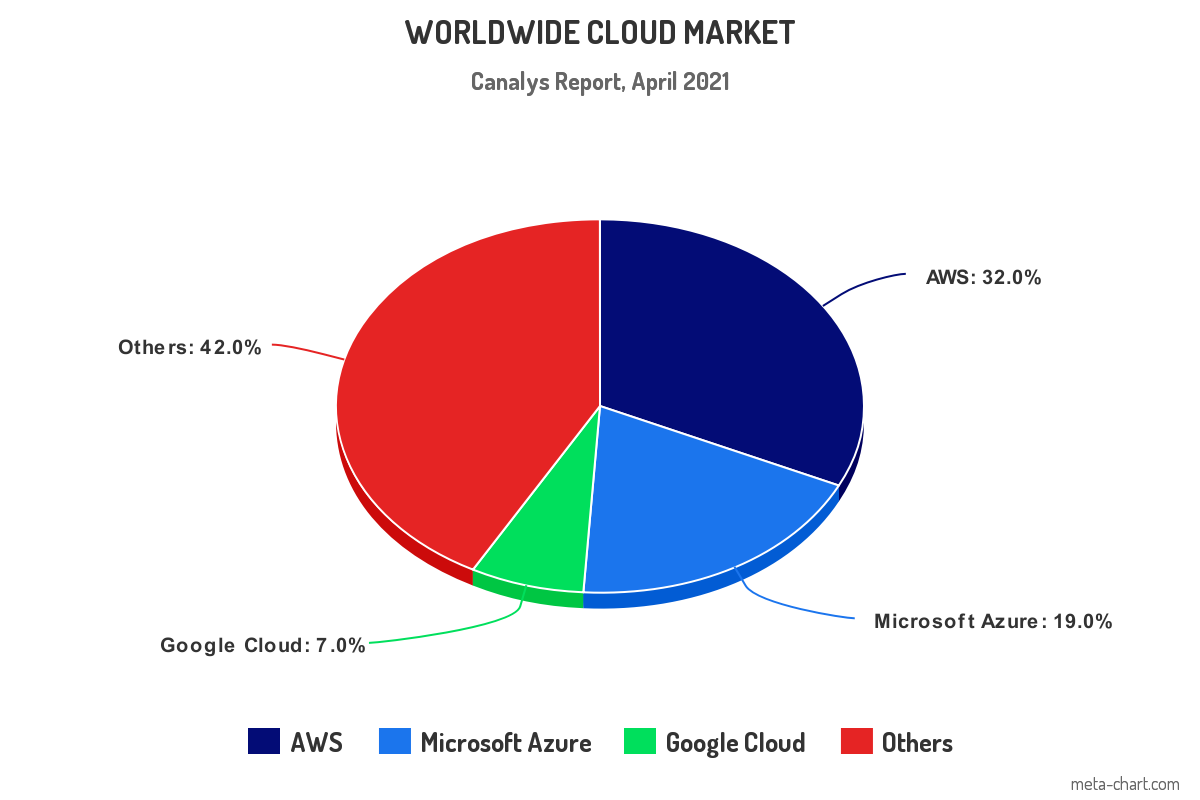 The cloud market rose by 35% in April 2021, according to a Canalys analysis, with AWS retaining its lead with 32% of the market share, followed by Azure and Google Cloud.
It's not just the Coca-Cola Company and Samsung that have successfully migrated their on-premises workloads to AWS. BP, Enel, and others have also done so.
The 3 Phase Migration Process:
Migration to AWS typically follows a three-phased method.
Assessment Phase:
The main areas of focus for the assessment phase are:
Current Readiness for Operating in the Cloud:
Since your company has made the decision to go to the cloud, it is imperative that you analyze your organization's readiness for cloud operations. Do I think my company is ready for a change?
What can we expect in terms of performance and expenses in the future?
Can a hybrid strategy be used instead of relocating the complete data center?
Your decision-making process will be aided by the information provided.
In order to test your preparation for the AWS Cloud Adoption Framework's six perspectives, namely business, people, process, platform, operations, and security, Amazon Web Services offers CART (Cloud Adoption Readiness Tool), a 16-question online evaluation and survey.
Developing the business plan for Migration and identifying desired outcomes:
The cost of moving to the cloud and the cost of maintaining the present on-premises infrastructure should be factored into an ideal business plan.
Creating a detailed business strategy can assist your company in comprehending the following points:
For what reasons is it necessary to move existing on-premises applications to the cloud?
How much money will it need to migrate?
What can AWS do to assist you to achieve the goals and vision you already have in place?
Migration is characterized as a business case.
Run a cost analysis: compare the existing operating model with post-migration discounts, pricing, and buying implications
Cost of change: assessment of the migration costs due to changes in management during the planning stage.
Calculating the considerable decrease in the number of hours spent gains from automation business value quicker, flexible, and secure deployment business expansion and cost avoidance (e.g.server refresh )
As a result, your business strategy should address everything from why you want to move to AWS to the costs and overheads of migration, and how it benefits your organization beyond cost savings.
Mobilization Phase:
The deficiencies that were discovered in the assessment phase for your company's preparedness in the cloud are analyzed and refined by constructing a baseline environment.
focusing on a company's operational preparedness (vision, productivity, goals alignment)
The IT department (req of cloud skills, adapting to changes)
Migration planning: Together with your AWS partner, you'll create a migration strategy that clarifies what needs to be moved, when it should be moved, and how it may be moved. All of your apps' interdependencies should be taken into consideration when developing a mitigation strategy.
AWS has devised six migration options based on the architecture of your current apps, so you may select the one that best fits your needs.
Re-establish (Lift and Shift)
AWS is required to host the application.
Your application should be re-platformed and re-hosted.
Obtaining a Second Time (drop and shop)
The application should be updated to take advantage of the new architecture
adding features and increasing the limit
Eliminate no longer useful resources and devise a new plan of action.
Retain apps that don't necessitate a cloud migration.
During this time, every challenge will be examined in detail in order to find a workable solution.
Migration And Modernization :
You and your AWS partner work together to implement your company's migration strategy and reap the benefits of the cloud. For example, you may modernize your IT infrastructure by closing obsolete systems and implementing cloud technologies to improve operational readiness and save expenses. You can also scale your systems up or down as needed.
This is especially useful for product-led companies that roll out their MVP first. As more users use the product, you can upgrade and buy more resources. You can even start with a single load balancer for less cost and eventually get on more when needed.
Just take a look at companies such as Slack and DevRev. In their beta phase, these companies use only the resources needed to save on unnecessary costs. Getting more resources is as simple as clicking a button with the help of AWS.
Rather than obtaining an indefinite license, AWS Marketplace allows you to switch to subscription-based, elastic metering and invoicing (Pay as you go approach). Over 7000 third-party software services are available for purchase, deployment, and management.
Conclusion
On-premises or any other type of cloud service can be moved to Amazon Web Services (AWS) through a three-phase process known as AWS migration.
Assess
Analyzing your company's goals for a move to Amazon Web Services
Creating a business case that is tailored to your company's unique needs
Mobilize
Consolidating the arguments for your enterprise
Developing and finalizing a Migration Strategy (calculating costs, ROI)
Relocate and Upgrade
Migrating your apps with the help of your AWS partner
Integrating methods from the native cloud