The smartphone is an expensive item that it would be a waste of money if it is broken by accident. Hence, protecting your smartphone is essential, and you can use tempered glass films to prevent the display from breaking at the first drop.
I often find myself arguing with friends or users who apply a protective film to their smartphone: I am talking about those films from a few cents that you can also find in the Chinese shop below the house, but they do not serve anything on modern smartphones. These films protect approximately from scratches and dust, but the new glasses are already sufficiently resistant to and scratch.
So how can we guarantee real protection for your device? Have you ever heard of tempered glass protective films? Well, they can help you!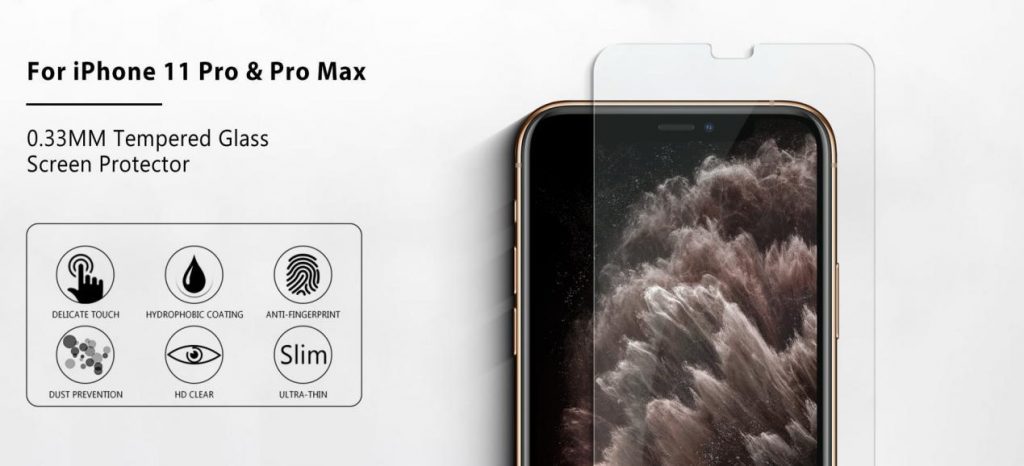 Complete protection
A tempered glass screen protector ensures that your smartphone, tablet, or any device with very reliable protection is applied. Of course, it all depends on the extent of damage, the fall and the impact right away but in most cases the result will be similar to the image following.
In this case, the smartphone has fallen, but it is not the glass that has broken, but the glass film applied to it. In this case, you can save money for the repair of the display, time because I should have temporarily replaced the smartphone while it was being repaired.
The tempered glass films are certainly the expense that every user should always do as soon as they buy a new smartphone. They exist for practically the vast majority of existing devices but have a much higher price than simple films of a few cents.
The price usually fluctuates around 10/15 €, depending on the film and the smartphone model. Think about it though: € 10/15 to save the display, the replacement of which could cost you at least € 100 / € 150.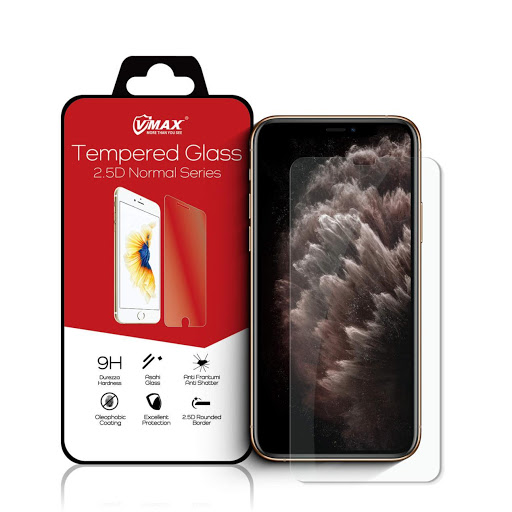 Features
Usually, a glass film can have many characteristics. Some are common: first of all, they guarantee high protection and are often anti-scratch. One such an example is VMAX's Apple iPhone 11 Pro Max 2.5D Round Edge Super Clear Tempered Glass Screen Protector. It features ultra-thin-0.33mm thickness, with up to 9H hardness, providing max protection, which can ease the impact force and avoid screen damage from a sharp object.
Another essential aspect to emphasize is that a glass film leaves no bubbles: the application is very simple, and often in the box, you will also find a cloth with alcohol for cleaning the glass and the one for drying it.
What about the touchscreen of your smartphone? The sensitivity remains practically the same even though it often depends on the quality of the touchscreen and the thickness of the protective film in tempered glass (0.2 mm, 0.3 mm, or other thickness). For instance, VMAX Glass maintains precise touchscreen sensitivity. It's only 0.33mm thin and has a unique oil-resistant coating. Besides, it is coated with a hydrophobic and oleophobic transparent layer, which can protect against sweat and oil residue from fingerprints and keep your phone screen the pristine for the whole day.


Where to buy tempered glass films
Tempered glass protective films for your smartphone, tablet, or any other device are commonly sold in large electronics chains or better still on online sites like Amazon, eBay, or dedicated stores.
In addition to excellent solutions, front-back glass films for smartphones have also been born for some time. The leaders in this sector are certainly the Vmax, who is always committing to manufacture high-performance tempered glass. It can provide maximum scratch protection while preserving crystal clear image resolution. Moreover, all the glass will be 100% checked after one process finished. Thus, there is no doubt that VMAX would be your best pick for your phone screen protection.