Let's imagine a situation. You have a website hosted on the shared server and everything is going normal. But one day suddenly another user on the shared server gets a lot of traffic on his website. This website starts pulling the resources from other users but still is not able to handle the traffic and the website crashes. This also affects your website and it crashes too.
Are you in a cold sweat? Hey, that was just an imagination. Though it's not reality, it can happen in reality too. So, what should you do? Just upgrade your web hosting plans, that's the simplest solution. Thinking what would be a better solution after shared? I would recommend going for cheap VPS. VPS offers you the ability to scale the resources as well as the virtual environments where there isn't any disturbance of others.
After this your next step is to find a good web hosting provider that offers you the best managed VPS hosting solution. I have a good experience with MilesWeb. They provide Linux and Windows VPS hosting services at an affordable cost. Would you like to check their plans and features for VPS hosting? Let's start then.
MilesWeb: Origin and Objective
MilesWeb's objective is to offer the best and affordable web hosting to its customers in order to meet the demands of their growing websites. It was launch in 2012 and is headquartered in India. Today, it has a global presence and has successfully made a name for itself in the web hosting industry. You will find all types of web hosting services with them, right from the shared hosting to cloud hosting.
What is a VPS or Virtual Private Server? | MilesWeb
Their customer support team is highly expert in resolving your technical queries. You can contact them at any time via live chat and email. You get the best uptime with their cloud based infrastructure for VPS hosting plans. Their VPS hosting plans are based on enterprise grad hardware comprising of powerful Intel Xeon processors and 128 GB of RAM per server.
VPS Hosting Plans and Pricing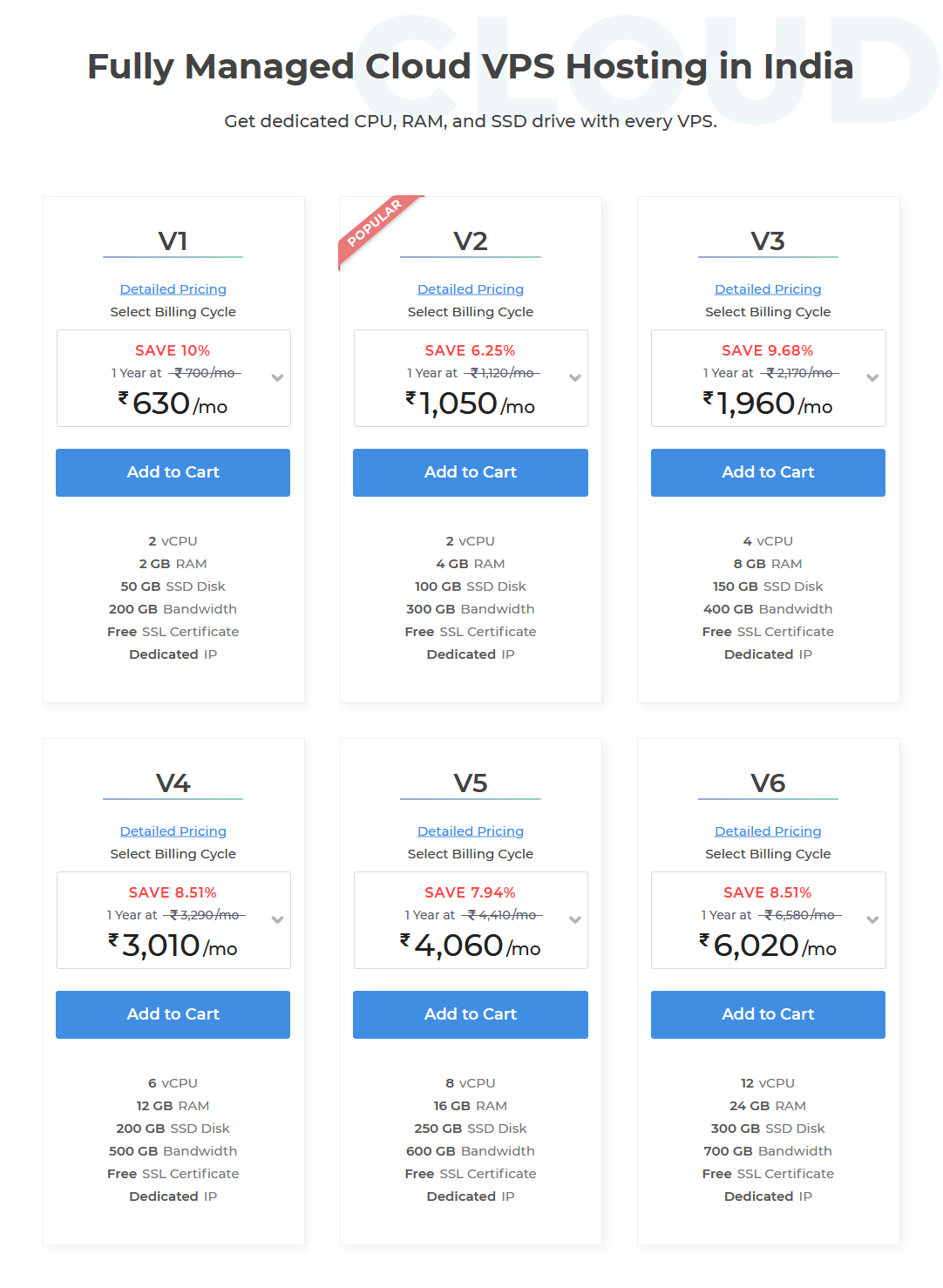 Features
Select Your Operating System: You can select your preferred operating system for your server. You get to select from multiple Linux OS options such as CentOS, Debian, Ubuntu and Fedora. Full root SSH access is offered with the OS.
Control Panel: Industry-leading control panels such as cPanel and Plesk are offered by MilesWeb. cPanel works best with CentOS and Plesk works with Debian, CentOS and Ubuntu. Control panel allows you to manage your database, website, emails, and much more.
SSD Drives: All the servers at MilesWeb are equipped with Solid State Drives that boost the performance of your website. These drives make use of flash technology that helps to store the data at a faster rate and this further improves your website's performance.
Free VPS Management: You don't have to manage the VPS by yourself. Their team takes the complete responsibility of managing your VPS server for you and install the updates required.
SSH and Root Access: You get full root access to your virtual private server environment which offers you complete control over your server.
Free Migration: You can migrate your website for free to their servers with your complete website data securely. Their team will do the migration for you when you require it at your preferred time.
Resource Monitoring Dashboard: The simple and user-friendly dashboard helps users to reboot, monitor memory usage, check the server load and manage other configurations of your server.
Host Unlimited Sites: You can host as many websites as you want to, under the same VPS hosting account. Multiple websites can be hosted and managed under a single VPS account.
Instant Provisioning: There is no need to wait for hours or even days unlike other web hosts to get your account setup. They deploy your VPS plans immediately after your payment is completed and verified.
No Setup Fee: Since all VPS servers are deployed automatically, you don't need to pay extra for the setup. Just pay for the VPS plan you select and get your account setup for free.
Robust Infrastructure: They have partnered with leading players such as Dell, Supermicro, HP and Cisco. Therefore their infrastructure is build using the technologies from these companies which offers you best uptime and stability.
Customer Reviews

Comparing the Plans and Features of Other Two Providers
HostGator VPS Hosting
Plans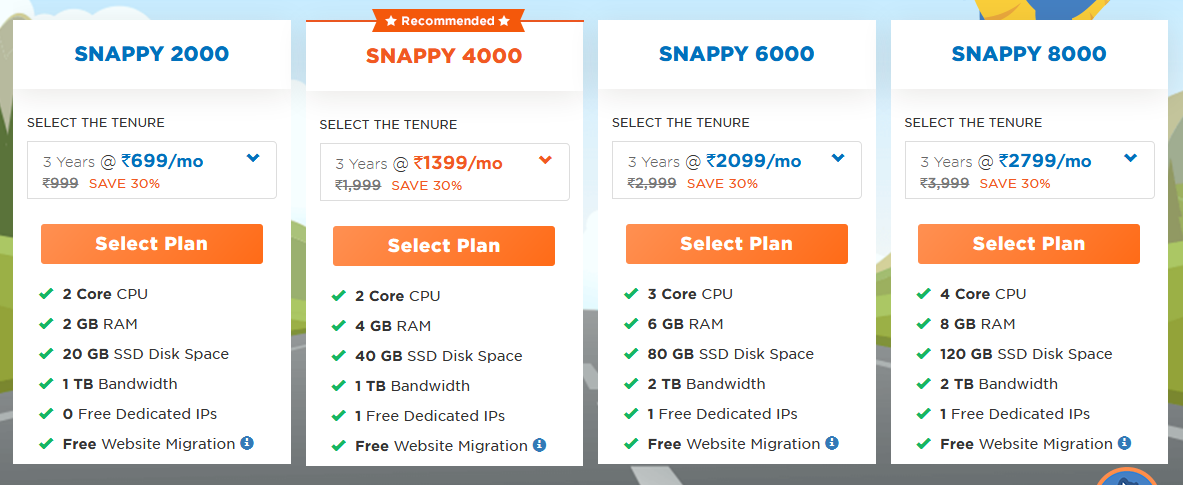 Key Features
Full Root Access
Integrated cPanel
Guaranteed Resources
Secure Environment
Near-Instant Provisioning
Cutting Edge Server Hardware
Top of the line network
You get free migration from your existing web host to their servers only if you purchase the VPS server with cPanel for 6 months or more.
BlueHost
Plans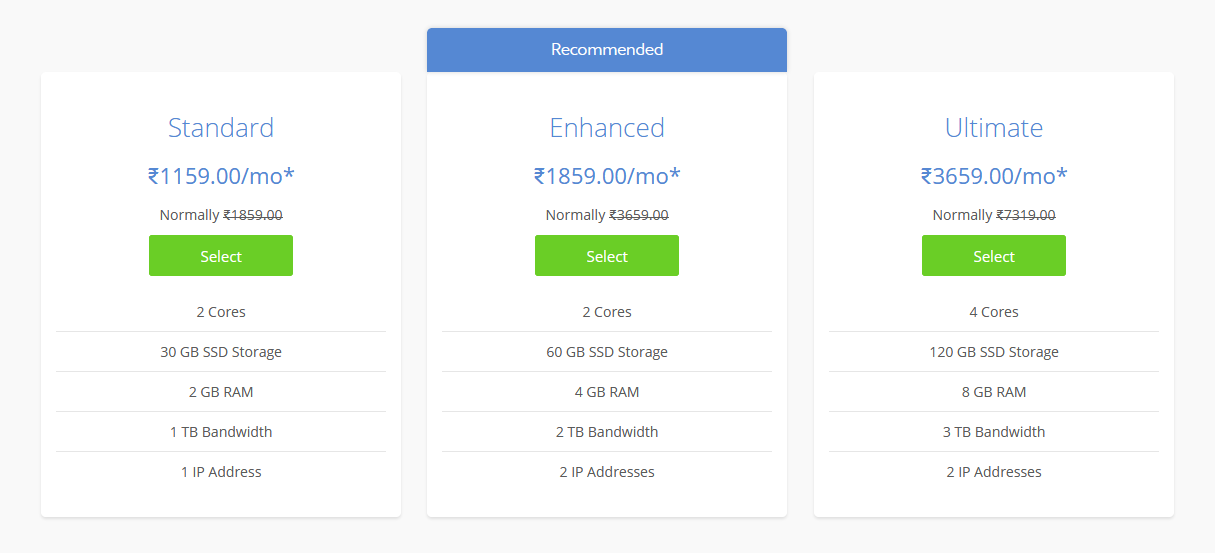 Key Features
Multi-Server Management
FREE Domain Name for 1st Year
Access Control
File Management
Advanced Capabilities
Database Management
30-Day Money-Back Guarantee
The Bottom Line
From the comparison, you can notice that MilesWeb VPS hosting plans are based on cloud infrastructure and powerful hardware which the other two web hosts lack. So, MilesWeb is surely the best VPS hosting provider of India as compared to HostGator and BlueHost.